Ground Plane Labs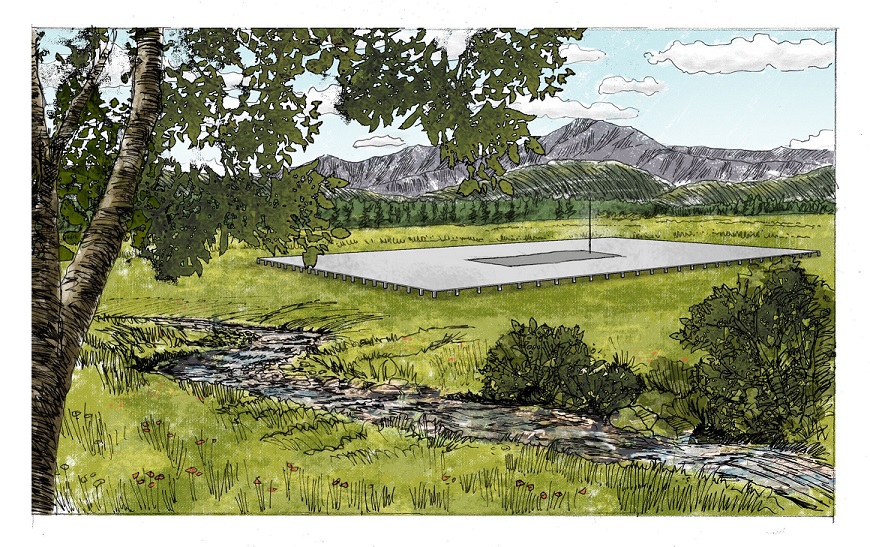 We are currently developing our Remote Antenna Test and Calibration Site, near the town of Divide, CO, deep in the radio shadow of Pikes Peak which features low ambient and pristine wilderness isolation. Within a few miles are Woodland Park, CO, Cripple Creek, CO and Colorado Springs Airport is a mere 25 miles away. 
Our ground plane will be in full compliance with CISPR 16-4-1 and ANSI C63.4. It will feature an elliptical primary surface which meets the unobstructed clearance requirements within the 30 meter/30 MHz Fresnel Zone. The main measurement area of the continuously welded steel plate will rest on a concrete pad. The design allows strict adhesion to the Rayleigh Criterion for ground plane smoothness. The site will also feature an underground control room directly beneath the measurement area, as well as storage, office space and off the grid solar energy as well as UPS and standby power generation. 
The ground plane is uniformly elevated above the earth by approximately 1 meter. This allows for a precisely level surface and easy access for maintenance of the entire system. 
Our Colorado Springs facility houses a fully anechoic chamber dedicated to calibrating isotropic field probes and high frequency antennas. Other services will include calibration of current probes, ESD equipment and LISNs and other EMC accessories like attenuators and low noise amplifier gain curves. Future services will also include antenna pattern measurements and RF field mapping. 
Warning- Be aware of wild elk, antelope, deer, mountain lions, bobcats, eagles, falcons, hawks and bear near the site!