Field

Uniformity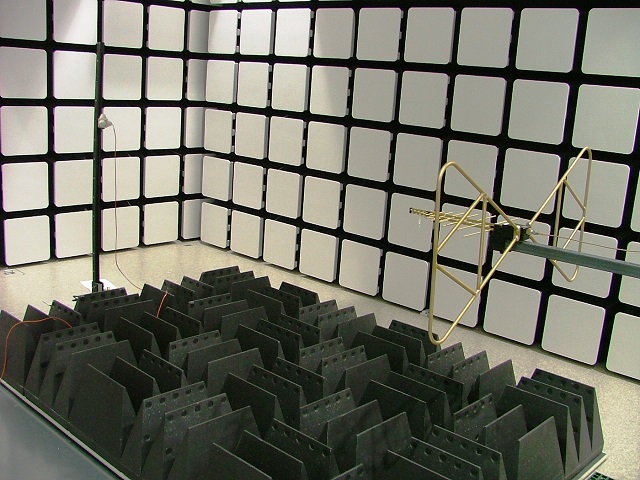 We perform measurements on newly installed facilities and we are experts at troubleshooting and problem-solving field uniformity problems on all types of chambers. 
The most commonly performed method of field uniformity measurement is IEC 61000-4-3.
We employ a patented, fully automatic probe positioning system with proprietary positioning and measurement software to maximize performance, accuracy and efficiency. What previously was a time consuming task, taking days to perform, we can now do in a few hours. 
Our standard capabilities are for measurements in the 80 MHz-18 GHz range. 
The equipment is configured to establish required field strength at each of the test frequencies (typically 80 MHz-6 GHz in 1% steps). After the leveling is completed and the setting recorded, the probe is shuttled to the next test point and the signal generator and amplifier levels are replayed. The field strength will differ from the leveling point due to the new probe location, not as a result of the transmitting antennas output changing. When all 16 points are measured and compared with the first leveling point, a deviation can be extracted from the recorded data values. Get a quote for your field uniformity test needs today.
Grid pattern and transmitting location