Modeled Long Wire (ALSE) Measurement
The Modeled Long Wire (Long Wire) Measurement confirms the conductivity and grounding of a metallic test table used in automotive EMC measurements within an Absorber Lined Shielded Enclosure (ALSE).  The enclosure is lined with ferrite and other radio frequency absorbing materials.
Our Long Wire measurements are taken in accordance with the methods described in CISPR 25 (most current) Annex I –– ALSE performance validation from 150 kHz to 1.0 GHz.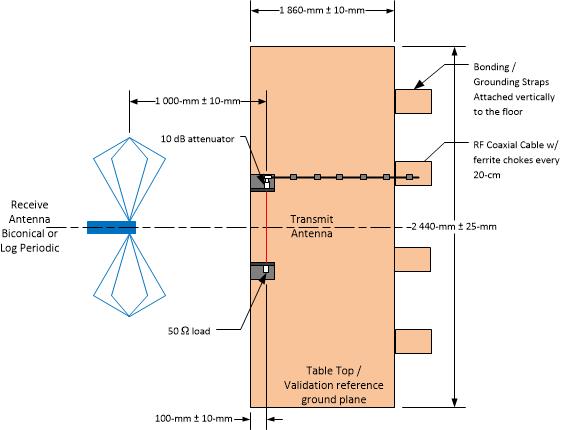 Typical Long Wire Configuration using a Biconical Antenna from 30 MHz – 200 MHz (Plan View).